Why lot of Miners are moving from China to Kazakhstan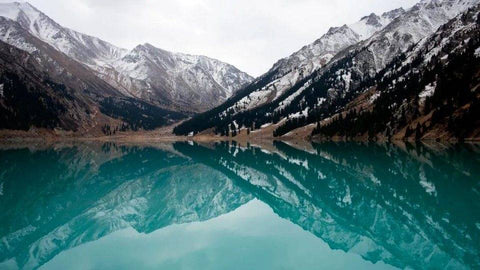 The issue of energy consumption has always been the sword of Damocles hanging over the world of cryptocurrencies. As of May 10, 2021, the global mining industry's energy consumption is 149.37 thaw hours (1 thaw hour equals 100 million KWh of electricity). China has been restricting the development of cryptocurrency on its territory, but for a long time it has been a major mining hub for cryptocurrencies such as Bitcoin. At one point, China accounted for 65.08 percent of bitcoin's mining network, according to the University of Cambridge.

But more recently, Chinese regulators have been tightening policies to restrict trading in cryptocurrencies in the country and banning the operation of cryptocurrency mining.

As regulation tightens, many miners are considering moving outside China. Among many countries, Kazakhstan has become one of the most popular places to move to. Kazakhstan's policy, energy and cost advantages have attracted an influx of miners.

1. Why has it become one of the preferred places for miners to move to?

The reason that Kazakhstan is able to attract a large number of Hashrate and become the main choice of many Chinese mainland miner owners to go to,  is not only because of the unique natural resources and climatic conditions, but also the support of the local government.
(1) Weather conditions

The average temperature in Kazakhstan throughout the year is from 0 to 11 degrees Celsius, with a maximum temperature of no more than 28 degrees Celsius. The maximum temperature that the miner can withstand is 32 degrees C, and the mining hardwares must be switched off and allowed to cool for a period of time after reaching its maximum, and the power supply usually starts to burn at 29.4 degrees C. Therefore, how to keep the miner in a controlled temperature is a very important consideration. Kazakhstan's relatively low average temperature provides good conditions for the operation of miners. Miners can keep their hardware operating at lower cost within operating temperature ranges.
(2) Cryptocurrency Friendly Policy
Kazakhstan passed a law in 2020 recognizing Bitcoin as a digital asset, allowing transactions on the territory as it does with other commodities. The law also allows the establishment of cryptocurrency exchanges in Kazakhstan on the basis of compliance.
(3) Cheap Electricity
According to Global Petrol Price, the cost of commercial electricity in Kazakhstan is $0.052 / kwh . According to the data disclosure of The China Network Energy Research Institute, the average electricity price in China is RMB $0.086 /kwh. Ping An Securities data show that the price of electricity in Sichuan is between $0.042-0.062 RMB / kwh.
(4) Lower transition cost
In addition to lower electricity price, relatively low transportation costs and labor costs are also the reasons for attracting large numbers of miners. Because of the Covid-19 outbreak, China's sea shipping freight to the United States soared, and still "a cabinet is difficult to find." In addition, the relatively low local labor costs have led to Kazakhstan becoming one of the preferred places to move to.