1.Please check to confirm whether it is during the brand warranty period

According to the brand of your mining machine, go to the official website to check.
2.If you need to confirm the approximate maintenance costs with the staff: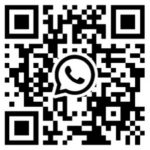 Online communication
Conference communication
Repair price list for each component
Hashboards are $150 each.
Control boards are $150 each.
Fans are $29 each.
Power supplies $200 each.
Initial testing fee: $10 per board or PSU, $30 per MINER.
A shipping label: $50.
Scrapped machines will not be repaired
Why Get Your Miner Repaired?
Miners are expensive pieces of equipment. For many, mining is an investment for the future. Most miners don't just sit idle, waiting for you to use them. Most are constantly working hard to mine the cryptocurrency of your choice, and for that reason, can run into issues such as overheating and damage. That's where our crypto miner repair services come in. We want our customers' products to last. The way we help is by providing services that can diagnose and repair the issues plaguing your mining hashboard. Whether you have 1 rig or a whole farm, we can help keep your equipment running smoothly.
You can contact us to learn more and ask questions. We can't wait to assist you in achieving your cryptocurrency mining goals.

Creation completed
Please ship your machine and upload your tracking numbers to us within 7 days. The detail of repair is waiting for you in the "Repair orders" in My account.