Miner Hosting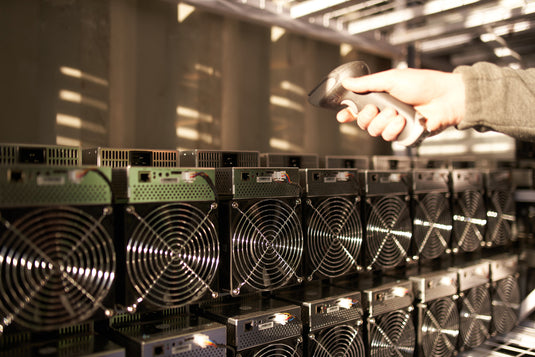 Why Crypto Miner Hosting?
Why go to a crypto server hosting facility when you can mine from your house? That's a question we often receive from people. Yes, mining from your house will be ideal, but multiple miners running at once will increase your electric bill and make your house extremely uncomfortable due to the heat the miners will produce. You can go out, find an electrician, and spend thousands of dollars just to run a single miner. Or you can find a mining facility that can handle all your needs with no hassle.
The Benefits of Crypto Mining Hosting
BT-Miners have a few hosting facilities based in the United States. There's a one-time set up cost of $50; after that you are paying $0.11 per kilowatt if you want to host for 3 months and $0.10 per kilowatt if you want to host for 12 months.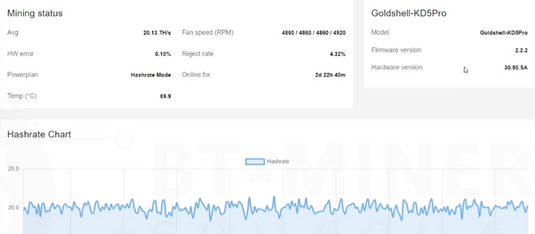 Remote Monitoring
You have remote access to your miner to check the temperature and the hashrate is meeting your standards.
Contact Us About Crypto Hosting Deposits
Please leave a detailed message about your hosting needs.
1. Types of miners and quantities of each.
2. Type of hosting (air-cooled or immersion).
Requires 3 months of payment to begin hosting. This is similar to a first and last months' rent as well as a deposit.
PS: If you are hosting more than 10 units, please contact us by email: store@bt-miners.com
FAQs
Do you accept credit cards?

Absolutely! We add on the CC transaction cost to each miner.

If I'm buying a miner from you for you to host, what do I put in as the shipping address at checkout?

For all miners to be hosted at our facility, please put our NY office's address as the shipping address for your unit.

How does payment work?

You can pay for the full term of the hosting period or pay monthly. For monthly payments, we do require 3 months of payments up front: first and last month as well as 1 month of electricity payment as deposit for any repair works we may need to do for you.

Does my miner come with a warranty?

Most new miners come with a 12 month manufacturer's warranty. You will need to verify before you purchase. Some used miners come with 3-9 months warranty remaining, but this is not always the case.

What if my miner gets lost or broken in transit?

You will need to submit a claim with the shipping carrier. BT-Miners cannot be held responsible for the mistakes of a shipping carrier. Don't worry though, we have been able to recover 100% of any shipping mistake that has been made (very few).