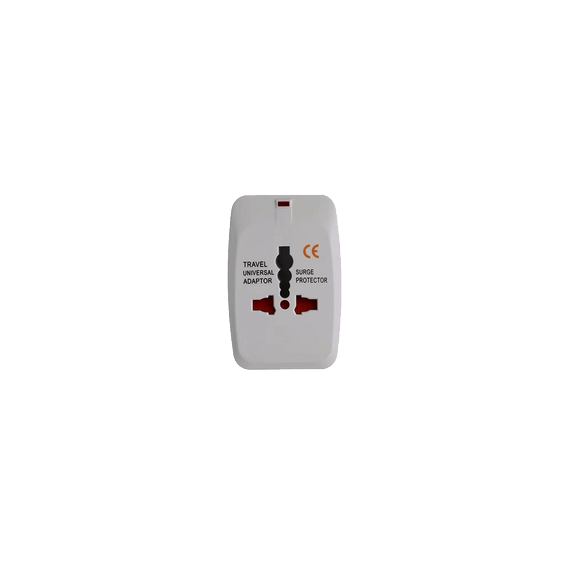 Replacement Universal All-in-One Worldwide Travel Adapter
Description
Built to be the must-have travel accessory for your worldwide traveling, the  International Universal Travel Adaptor offers superior compatibility with more than 150 countries around the world, solving your global travel charging problem.

World Adapter Plug compatible with almost all USB Devices like Apple iPhone, SAMSUNG, Motorola, Sony, Blackberry, HTC, LG, and so on.

This is not a voltage converter. The AC output will be local voltage you're using:
– In 110V countries, AC power socket output 110V.
– In 220V countries, AC power socket output 220V.

Power Rating 6A max, 100 – 240Vac (660W max at 110Vac; 1300W max at 240Vac).

The travel adapter does not work with high power appliances higher than 660W at 110V, such as flat iron, hair dryer, steam iron, hot water heater, coffee maker, etc.

Our products are FCC CE and RoHS Certified.
Processing&Shipping Time
Payment Policies
Taxes and Custom Duties
Processing&Shipping Time
All shipments will go out by UPS or DHL.
We offer DDP for deliveries to US.
For deliveries to Canada, UK, and Australia, we can reimburse the duty tax paid with valid receipt. Please note that if the couriers ask for documentations, please let us know right away so we can prepare the proper paperwork.
For regions outside of US, Canada, UK, or Australia, contact us for any requests regarding shipping, duty declaration, or customs documentation.
Our product are excluded of all value added taxes and customs duties sold by BT-Miners. You will be solely responsible for paying any outstanding taxes and duties as per your country's law and customs. Client will be responsible for additional shipping charges if items are returned to sender.
Contact us at store@bt-miners.com or 813-820-0668 if you have any questions.
Payment Policies
Taxes and Custom Duties