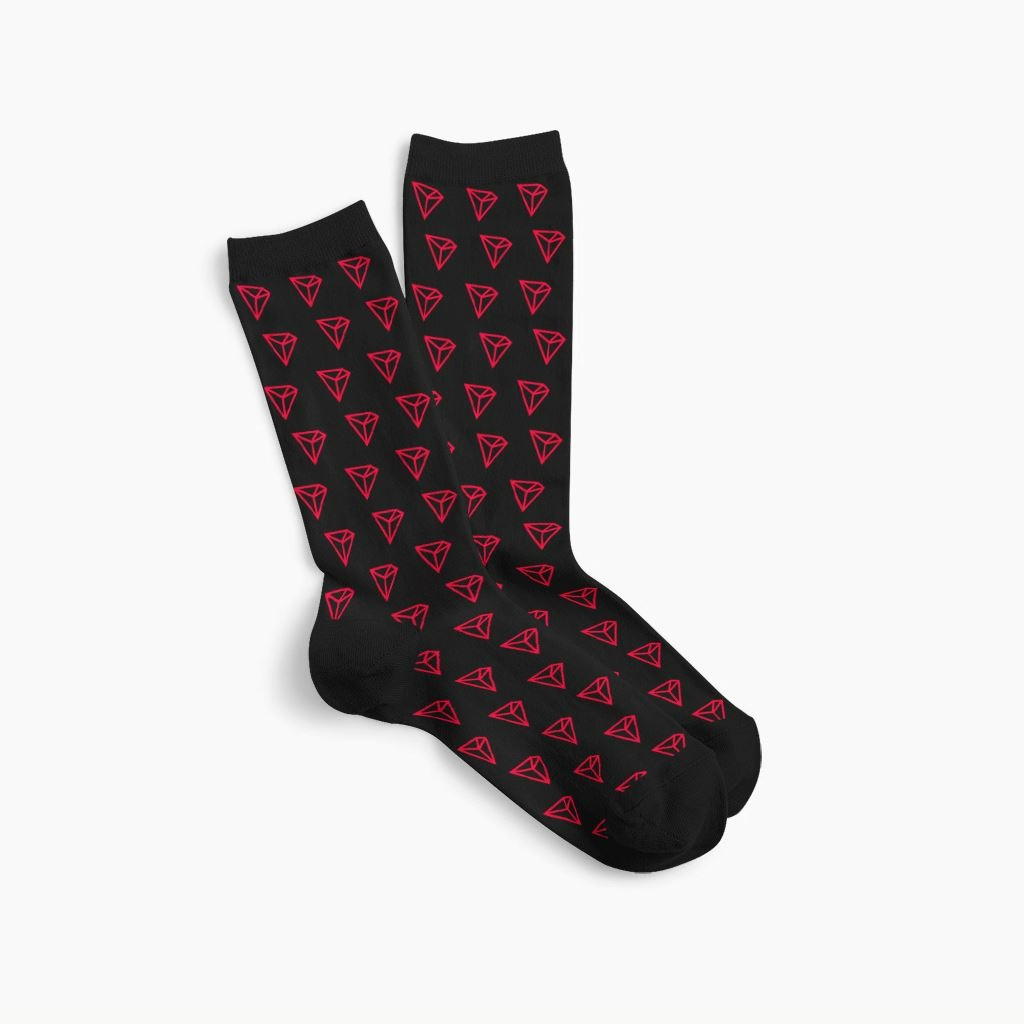 Tron TRX Cryptocurrency Symbol Socks | BT-Miners
Description
Great fit for Tron TRX crypto enthuasiast. Awesome gift for TRX cryptocurrency enthusiast. This is updated Tron TRX logo design.
Measurements
Total Length, in: 15
Width, in: 3.54
Tags 
tron logo, tron crypto, hodl tron trx, tron trx logo, entrepreneurs, investment, investors, trx coins, business life, crypto, cryptocurrency, tron, trx tokens, blockchain tron, trx, new trx logo
Details
Very elastic and comfortable socks. They are made from smooth and soft polyester material to keep your feet warm even in harsh weather conditions.
95% Polyester 5% Spandex, Multiple lenghts , 1″ Ribbed tube
Processing&Shipping Time
Payment Policies
Taxes and Custom Duties
Processing&Shipping Time
All shipments will go out by UPS or DHL.
We offer DDP for deliveries to US.
For deliveries to Canada, UK, and Australia, we can reimburse the duty tax paid with valid receipt. Please note that if the couriers ask for documentations, please let us know right away so we can prepare the proper paperwork.
For regions outside of US, Canada, UK, or Australia, contact us for any requests regarding shipping, duty declaration, or customs documentation.
Our product are excluded of all value added taxes and customs duties sold by BT-Miners. You will be solely responsible for paying any outstanding taxes and duties as per your country's law and customs. Client will be responsible for additional shipping charges if items are returned to sender.
Contact us at store@bt-miners.com or 813-820-0668 if you have any questions.
Payment Policies
Taxes and Custom Duties