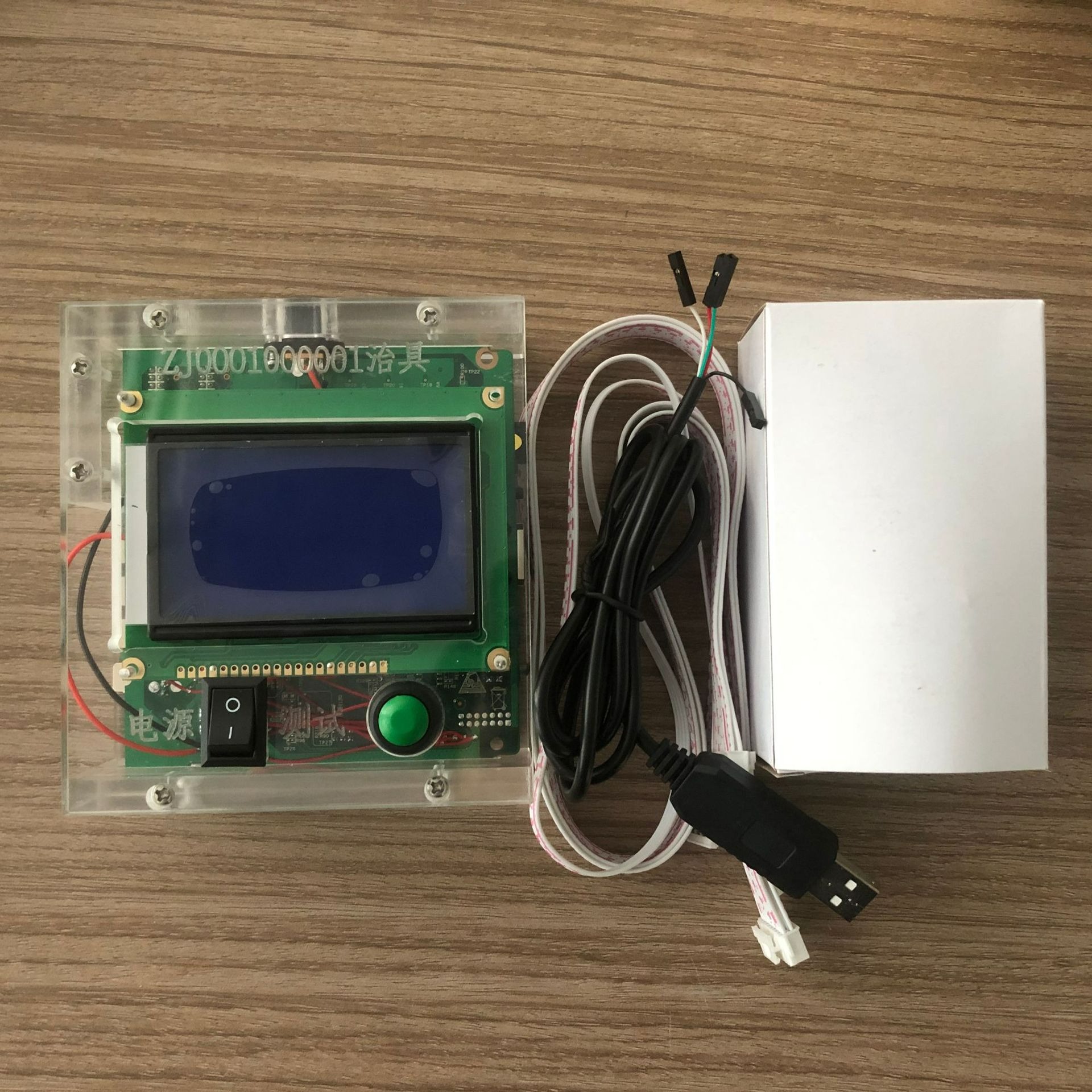 Antminer universal test fixture
Description
Product  description
Antminer chips fixture / Antminer test fixture / hashboard tester.
Notice
If you test a combined  miner (a  miner with  its own  power supply), you  must use the  power supply that comes with the  miner to power the test fixture  and the  hash  board.  It  is forbidden to  use  any third-party or adjustable  power supply!  Otherwise,  it  may  cause equipment   failure!
Advantage
High-quality and professional use;
Itcan quickly locate the faulty chip;
Accurate and efficient, greatly reducing the inspection time;
TheAntminer test fixture is a necessary toolkit for repairing miners.
This Antminer test fixture / chips fixture supporting Antminer hash boards repair: S19 S19pro S17+ S17e S17 T17+ T17e T17 S15 T15 S11 S9se S9k S9j S9i S9 T9+ etc.
When submitting the order, please inform the salesperson which type of TF card (test data card) you need. If the model is not specified, we will send S17 test TF card by default, and you can replace the required model test card in the future.
Important
If the test fixture is damaged due to the following reasons, we do not provide after-sale service:
Connectto the network interface of the main control board of the test fixture to cause damage to the test fixture;
2.Change or delete files in SD/ TF card to cause damage to the test fixture.
Processing&Shipping Time
Payment Policies
Taxes and Custom Duties
Processing&Shipping Time
All shipments will go out by UPS or DHL.
We offer DDP for deliveries to US.
For deliveries to Canada, UK, and Australia, we can reimburse the duty tax paid with valid receipt. Please note that if the couriers ask for documentations, please let us know right away so we can prepare the proper paperwork.
For regions outside of US, Canada, UK, or Australia, contact us for any requests regarding shipping, duty declaration, or customs documentation.
Our product are excluded of all value added taxes and customs duties sold by BT-Miners. You will be solely responsible for paying any outstanding taxes and duties as per your country's law and customs. Client will be responsible for additional shipping charges if items are returned to sender.
Contact us at store@bt-miners.com or 813-820-0668 if you have any questions.
Payment Policies
Taxes and Custom Duties